This is Dan from Vagabond Buddha. We leave Malaysia on Monday on our retire in Thailand or Vietnam tour. We will be visiting the places in both Thailand and Vietnam that foreigners are most interested in retiring. Let us know if you agree with our planned stops along the way.
As usual, we will create retire cheap reports for each destination. After 12 years and 65 countries of exploring the most beautiful cheap places in the world, I have learned a thing or two. I would like to share the world with you.
If you are interested in how to live all over the world for possibly less money than you spend at home, feel free to grab a free copy of my EBook–How I fired my boss and traveled the world for 12+ years.
On Monday, we are heading north into Thailand and Vietnam for about 6 months. We will slow travel around for about 6 months and rank what we believe are the best places to retire in Thailand or Vietnam for cheap.
We want to ask you for a favor. If there is somewhere in Thailand, Vietnam, or Cambodia that you would like us to investigate, please let us know if it is not on the below lists. Since you are our readers, we don't want to miss anywhere that you have a specific interest.
Just leave a comment below if there is somewhere you think we should add to the below three lists. Maps, paths, and destinations are shown below.
Thailand
Here is the path through Thailand we intend to take. Click this link to see the below Google Map and list of our Thailand exploration path.
Vietnam
Here is the path through Vietnam we intend to take. Click this link to see the below Google Map and list for our Vietnam exploration path.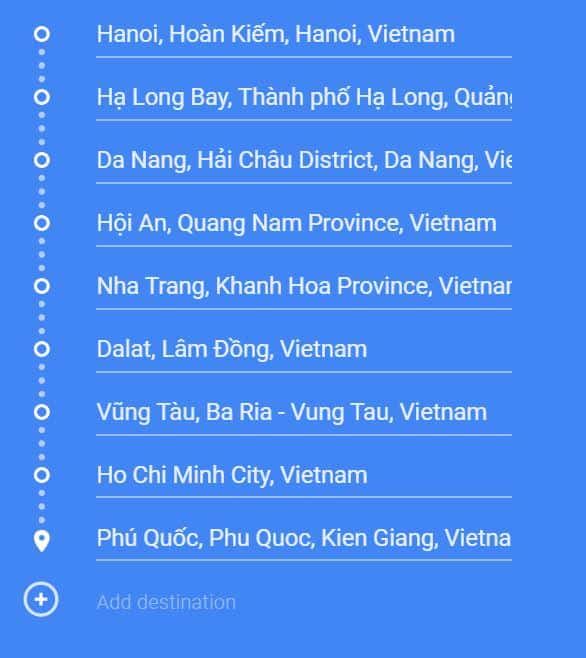 Again, please comment below if you would like anything added or removed from this list.
Thank you for helping us focus our path on the places you are interested in learning more about.
Dan of Vagabond Buddha.