Puerto Vallarta Bar Hopping Tour
These links are everything we have on Puerta Vallarta!
Retire Early $981 Per Month in Puerto Vallarta Mexico
Puerto Vallarta Mexico Low Cost of Living
Puerto Vallarta Mexico Retire Cheap in Paradise
Puerto Vallarta Romantic Zone Walking Tour
Puerto Vallarta Waterfront Bronze Sculpture Walking Tour
Cheap Puerto Vallarta Accommodations Restaurants and Transportation
Best Travel or Retire Cheap to Paradise Locations in the World
Here is a free Google Map of Puerto Vallarta showing our best nightlife and bar hopping tour. Just click the link below on your smartphone and start our tour. Just skip the ones below that don't sound like your scene. Click ==>this link<== to start your Puerto Vallarta Nightlife Walking Tour (Bar Hopping):
Best Jazz Club: The Jazz Foundation: Do you like Jazz? Check this place out.
Best Country Western: The Redneck Sombrero: Do you like Country Western music? Check this place out. They have decent happy hour prices here too.
Best Sports Bars: Paradise Sports Bar: Are you into sports bars?
Best Pool Party: Mantamar Beach Club: Are you looking for a good pool party?
Best Pool (Billiards) Hall in Puerto Vallarta: Billarama Pacífico
Best Live Rock: Roxy Rock House: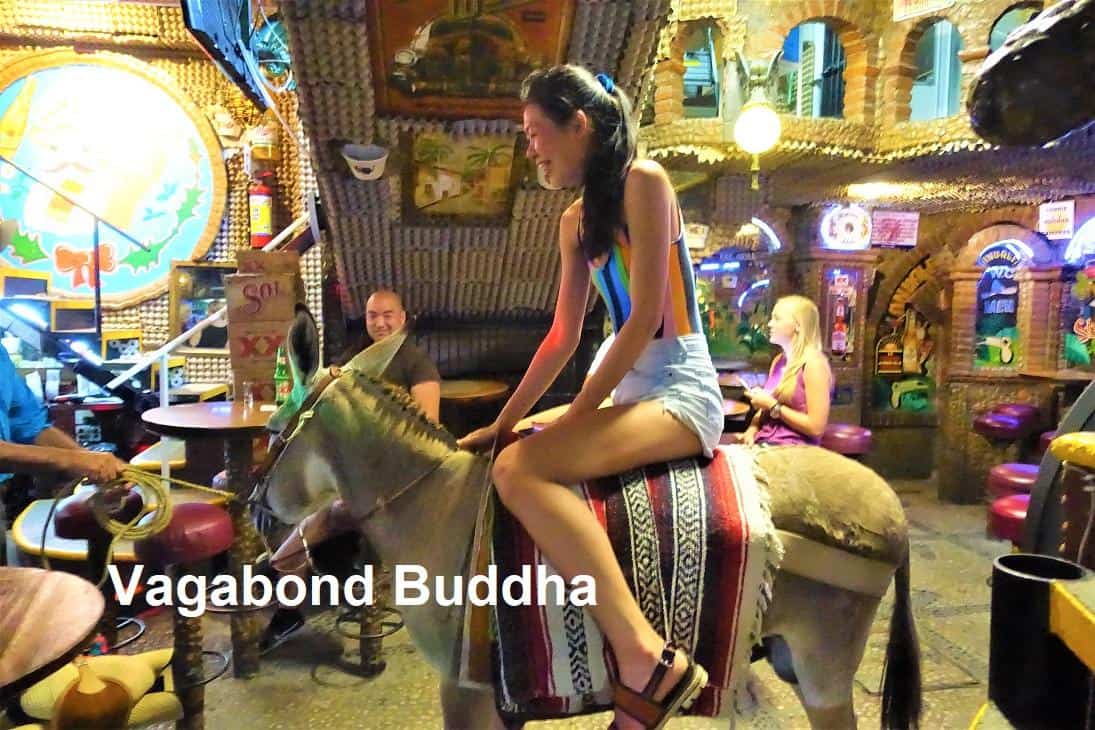 Best Old School Dance Music: Andale: It is really fun dance music from 1995 to 2015. Just drink the beer though. The 3 and 4 shot drink 'bargains' seemed watered down.
Best Gay Bar: La Noche
Best 20-30s Something Pick-Up Joint, Best Electronic-Techno-House Songs that all sound the same, Best Bottle Service VIP-Cover-Charge: These three-night clubs are right next door to each other. They are not my scene, so I am making fun of them. But you will have a blast if they are your scene: Mandala, The Zoo, La Vaquita
Best Day Tours and Map of Puerto Vallarta
Guided Tours
Viator Tours has a bunch of great deals on day tours in and around Puerto Vallarta. Just click ==>this link<== to see what is available. When we were here they had tours starting from $42 for Sunset Ocean Cruise, ATV Adventures, Islands Snorkeling Tours, VIP Club Tours, City Highlight Tours, Zipline Jungle Tours, Food Tours, Tequila Tasting Tours, Beach Tours, and Archaeological Tours.
Self-Guided (Cheap Bastard) Tours
If you have more time than money, or are just cheap like me, here are a few free self-guided day tours around Puerto Vallarta.
Free Marina Vallarta Walking Tour From Puerto Vallarta: Walk around this beautiful marina and check out the boats, cafes, shops, and restaurants. The above video will teach you how to get from Puerto Vallarta Central to Marina Vallarta for 7 Pesos ($0.60 USD) each way per person.
.Make sure to grab a free copy of my eBook, "How I Fired My Boss and Traveled The World for 13+ Years."