In this report, we discuss how you could Retire Early Cheap in Cambodia $600 Month per person.  These are just my notes preparing for the video conversation.  Most of the information is in the below video.
Our last report asked whether "It is better to retire in SE Asia or Latin America."   Today we explain what it would cost to visit or "Retire Early Cheap in Cambodia $600 Month," per person.  Our next few reports will continue to explore the best countries to live or retire cheap in the world, so make sure to subscribe so you won't miss them.
In the above video, Qiang and I discuss what we spent touring around Cambodia. We talk about our tricks and tips for touring Cambodia as you slow travel around SE Asia. But there are over 50+ retire cheap in paradise reports at VagabondBuddha.com
Here is the summary of expenses Qiang and I discuss in the above video.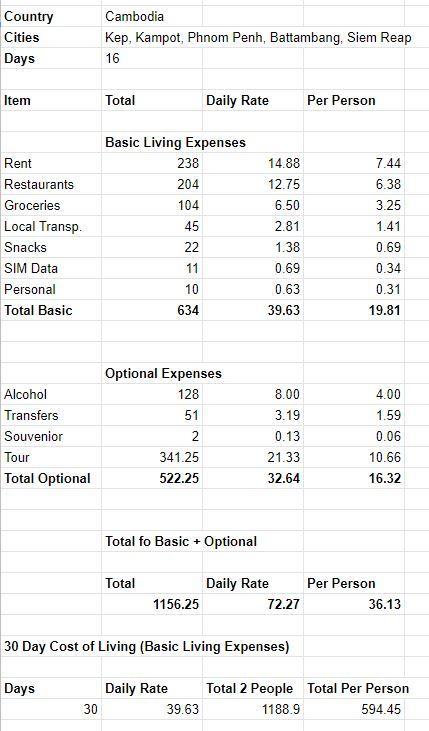 Our cost of living estimates includes only the cheapest food, rent, and local transportation. It does not include medical insurance or any other expenses. Before moving here, you must do a temporary exploratory site visit in order to accurately calculate your personal cost of living here for all costs for your lifestyle and needs. Plus, make sure you have access to significant additional savings in case you face an emergency. Here is the detailed expense sheet for Cambodia.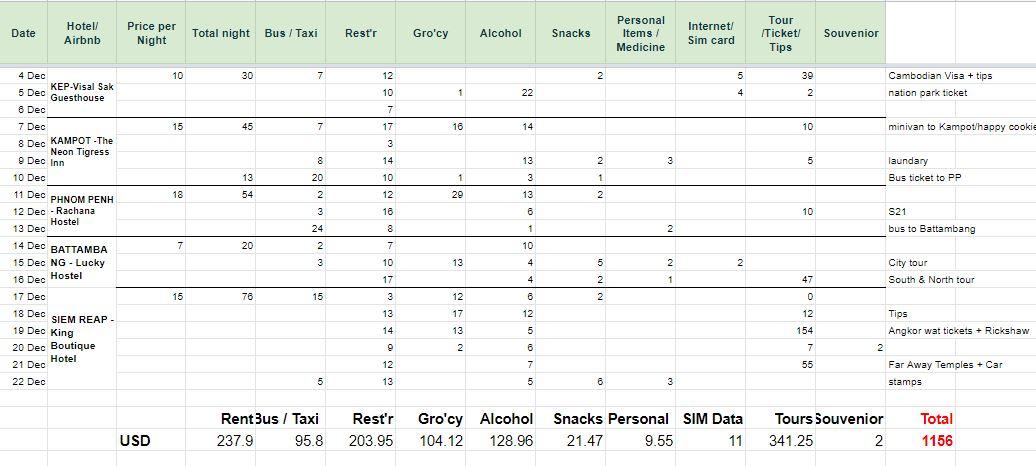 If you are finding any value in this video, could you please like, comment, share, or subscribe? That would move us up in the search rankings and grow our channel. Thank you so much.
Make sure to grab a free copy of my eBook "How I Fired My Boss and Travel The World."
My goal is to make this channel better every day. But I need your help. Please leave your new topic ideas, criticism, and other thoughts in the comments below this video.
This is Dan of Vagabond Awake, the Youtube Channel for VagabondBuddha.com. Please remember to like, comment, or subscribe. The world is your home. What time will you be home for dinner?