Davao Philippines Retire Cheap $900 Month 
Davao Philippines Cost of Living  
Best Cheap Food, Accommodations, Flights  
Best White Sand Beaches in Davao Philippines 
Davao Philippines Nightlife  
Davao Philippines Walking Tour 
Best Retire Cheap in Paradise Locations in the World
Here is our best white sand beach near Davao, Philippines.
In this video, we show you our 3 favorite white sand beaches just a short ferry ride from Davao City in the Philippines. We provide you with an interactive Google Map with directions where to catch the ferry to the island, what everything costs, and how to move around the island on motorcycle taxis. If our video looks fun, just click the link below the video and get started.
From your Davao accommodations, take a Jeepney or Grab Taxi to the Santa Ana Wharf. On weekends, arrive at the wharf by 8:30 AM so you have time to get a ticket and board before the ferry leaves at 9 AM. On weekdays, the ferry leaves 30 minutes later. See our Interactive Google Map provided below:
Buy Ferry Ticket to Isla Rita for 135 Pesos foreigners ($2.30 USD) (60 Pesos for locals): There is a small park on land before you walk out onto the pier (wharf). A white tent near the wharf has tickets to all the boats. The ticket tells you which ferry to ride to Isla Reta Resort on Talicud Island. If the ferry to Talicud Island has already left or has sold out, ask the people at the white tent if there are any other ferries to Talicud Island.
Talicud Island: The Island where the ferry drops you is called Talicud Island. The above video and below pictures will help you identify which beaches you want to see while you are on the island. Make sure you know to ask what time the last ferry leaves the pier, life is very dynamic in the Philippines.
Touring the island: They are motorcycle taxis that will take you from the beach to beach. You will pay about 80 Pesos ($1.60 USD) per motorcycle ride (taxi). Make sure to get the driver's telephone number and tell them you will ring once when it is time to pick you up and take you to another beach on the island. You can ring them if there are no motorcycle taxis on the road when you exit a beach. Here is the order we recommend touring the beaches.
Isla Reta Beach Resort (IRBR): This is where the ferry will drop you if you take the Isla Reta ferry. But don't worry, if the ferry drops you at Santa Cruz Wharf on Talicud Island, you will only be 300 meters from Isla Reta Beach Resort. It costs 100 pesos ($2 USD) per person to spend the day here. If you stay overnight, it is 200 Pesos ($4 USD) per person. You can bring a tent. It has porta-potties and a snack bar but most locals bring their own food. Were going to Dayang Beach Resort (see next paragraph) but IRBR let us take photos and videos of the beach before we jumped on a motorcycle taxi to reach Dayang.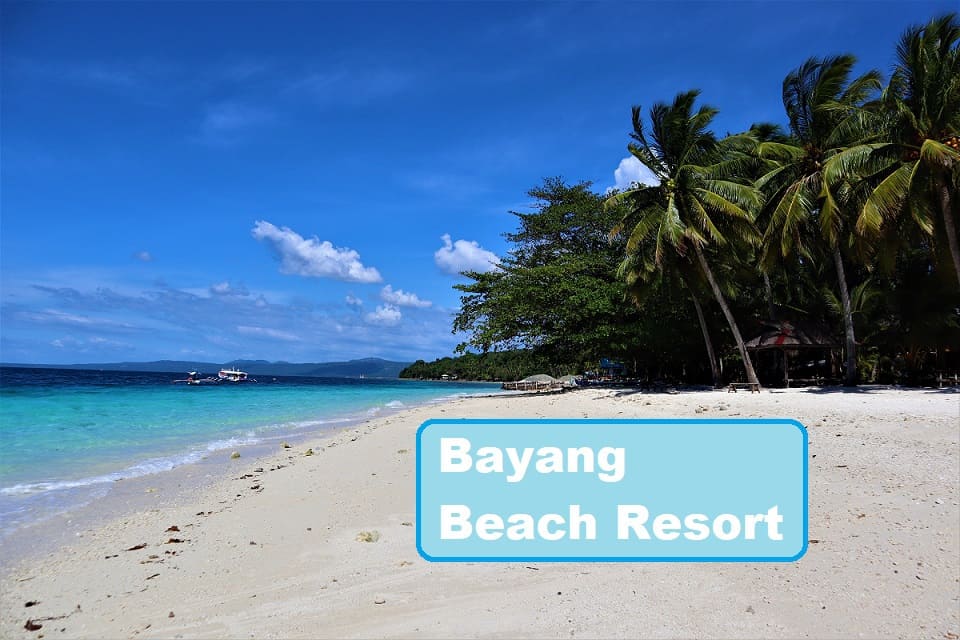 Dayang Beach Resort: From Isla Reta, take a motorcycle taxi to Dayang Beach Resort for about 80 Pesos ($1.6 USD). It is about 7 KM (4 miles). Entry to Dayang Beach Resort costs 75 Pesos ($1.25 USD) per person to spend the day here. If you stay overnight, it is 200 Pesos ($4 USD) per person. You can bring a tent for 100 Pesos or cottages for around 1000 to 2000 Pesos. Call 0999 459 1318.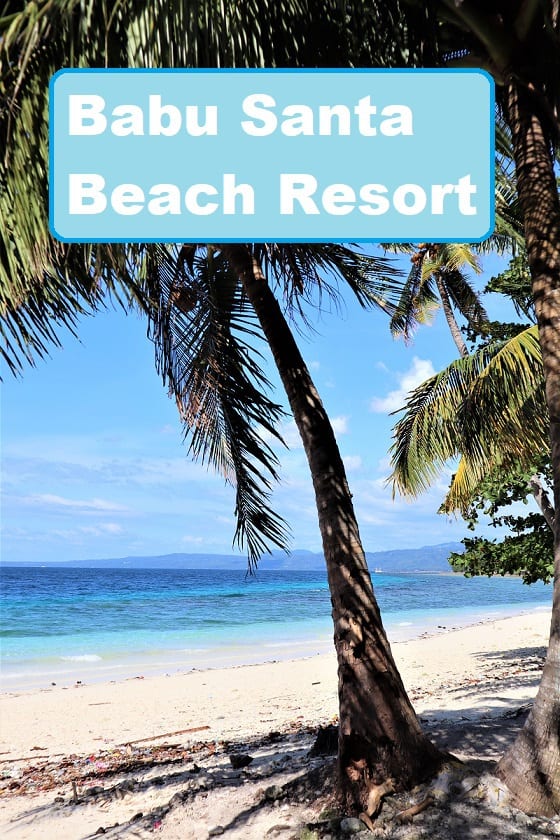 Badu Santa Beach Resort: When you face the beach at Dayang, walk 200 meters on the sand to your left to reach Badu Santa. The entry is free, tents are 75 pesos and they have cottages you can rent. Call 0919 239 8308.
I am not setting prices here, I am just sharing the information we learned on our visit here.  Feel free to let me know anything you think others might find helpful.  Subscribe here or on our Youtube Channel if you would like to know when our retire cheap in Davao Philippines report publishes.
Watch the below video if you would like to learn how to live or retire cheap internationally.