Cheap Colca Canyon Peru Tour
This is Dan from Vagabond Buddha.  We just finished a cheap Colca Canyon Tour.  We were in Arequipa Peru heading towards Lake Titicaca Peru. We read that we must see Colca Canyon but it was a 7-hour bus ride from both Arequipa and Puno.  So we started reading online and we learned that we could catch a minivan tour to Colca Canyon from Arequipa that would take us to Colca Canyon, but then switch to another minivan that would drop us off in Puno afterward, so we could explore Lake Titicaca next.  
Here is our Youtube Video of our cheap Colca Canyon Tour.  
Cheap Colca Canyon Tour
We purchased our cheap Colca Canyon Tour at the following travel agency.  If you are standing on the south-west corner of Plaza de Armas in Arequipa, and you face west, you will be looking at the travel agency.  The tour costs s/90 per person (28 USD) and included 2 meals, one night stay in a hostel in Chivay, and round-trip transportation from Arequipa to Colca Canyon and back.  The tour included several stops along the way including hot springs near Chivay and an English speaking guide. If you use my below links to book, you will pay nothing extra, but we will make a small commission so we can keep traveling.   
We checked on Booking.com and the hostel the agent included in the trip had poor ratings, no hot water, and no towels.  So we asked the agent for s/25 discount per person and we booked ourselves into this place which had better ratings.  We booked two nights so we could rest a day before heading to Lake Titicaca (Pun0).  Finally, it cost is s/90 to switch to another minivan in Chivay that took us to Puno instead of back to Arequipa.  The tour agency in Arequipa booked that and arranged to drop us at the transfer spot.
Free E-Book: If you would like to learn how to make money online, or how to live internationally possibly with less money than you spend at home, please subscribe to VagabondBuddha.com and grab a free copy of my Ebook.
Here are other tours to Colca Canyon for both GetYourGuide and Viator Tours, if you want to hike down into the canyon, ride horses, or do other interesting things.   Each tour is run by private tour providers.  So make sure to pick one that has current social proof such as good comments and good ratings.    
Hiking Colca Canyon
Some people hike down into Colca Canyon and back up.  It is over 2 miles deep. More than twice as deep as the Grand Canyon in Colorado.  Most people come and go without incident. But don't make the decision casually. Make sure you are well trained, have time to acclimate to the altitude, and that you are otherwise in great physical shape.  One of my friends hiked down there when she was in her late 20s and she said her legs have never been the same since. You start the hike at a very high altitude, where there is much less air. Because of the altitude, your body has less oxygen to supply to your legs as you walk down.  Then you have to hike back up the next day.
Here are pictures of the main stops and attractions for the tour: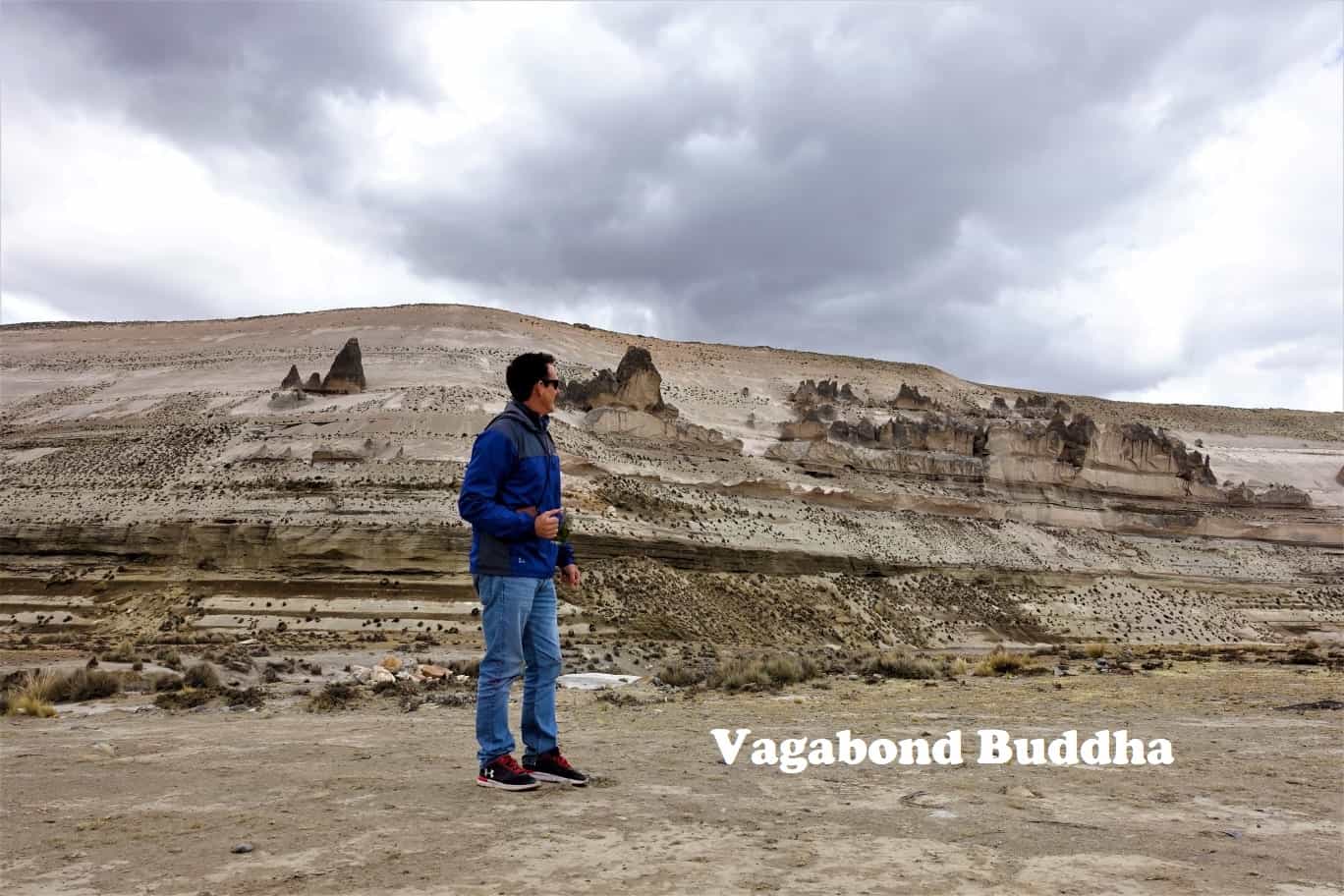 Cool Rock Formations and Inca Tea Stop
Llama and Alpaca Stop
Hot Springs Stop
Another Alpaca Photo Stop
Old Church Stop
2 Hour Colca Canyon Stop
View on Way to Puno Stop
Thank you for stopping by Vagabond Buddha.  We hope you enjoy your cheap Colca Canyon Tour.  If you enjoyed this post or found it helpful, please like or share on social media, comment below, or subscribe to Vagabond Buddha (see subscribe button on the right)!  All of those actions will help us rank higher searches.
Best Places to Live in World: Here is my list of the ==>best live-cheap in paradise locations<== in the world.
I am not offering you these prices.  These are just my notes and estimates from the time of my visit and this post.  Your costs will likely be drastically different if significant inflation or deflation occurs or the market changes after this post.  I will not update these numbers until I am on the ground again here, if ever.
Thank you,  Dan of Vagabond Buddha.   
VagabondBuddha.com, Copyrights, (c) 2018