In this report, we take you with us on the Huatulco Mexico Best 7 Bays Boat Tour.
We went to the Santa Cruz Bay and learned that we could take a large group tour for 350 Pesos ($17.50 USD) per person. The large group tours have about 40 to 80 people on them. Example larger boats are shown in the above video.
We weren't feeling like being around so many people because of COVID 19 so we walked away.
As we were taking pictures of the beautiful boats in the harbor we were approached by a few private boat owners offering us private 7 Bay tours that ranged from about 3000 to 5000 Pesos ($150 to $250 USD).
Here is the boat owner we went with: Smart Boat Hux on Facebook.
They charged us 3000 Pesos ($150 USD) for the 7 Bay Tour. Since we were on a private tour they let us set the pace of how fast we moved through each stop on the tour.
The private tour made sense to us because we knew we would want to be on the beaches alone so we could get our drone photos and photos of Qiang in a bikini without being surrounded by other people on the public tour.
We also started at 8 am because we read that the public boats would be far enough in our rearview mirror that they wouldn't be flooding the beaches with bodies when we were trying to take pictures and fly the drone.
Here are the 7 bays on the tour:
Bahia Santa Cruz: This is where the tour started.
Bahia Cacaluta (aka Playa Riscalillo): This is the bay shaped like a heart. This is where we flew the drone for the first time and got a bunch of great photos of Qiang.
Bahia San Agustin: This is where we stopped for lunch. Don't feel like you have to eat where the guide tells you to eat.
Restaurant Etiquette in Mexico: We had noticed before that locals sit down at beachfront restaurants in Mexico and bring their own food and drinks, even beer and mixed drinks. I had never seen that anywhere else in the world, nor had Qiang. So we decided to ask our tour guide. He said that in Mexico, people can bring their own food and drinks while sitting at a beachside restaurant. It is normal. I asked how the restaurant is supposed to make money with people occupying their tables in the shade all day? He said the polite thing to do is to buy something from the restaurant or to rent the table for the day. I asked how much? He said there is no set amount. You just negotiate. You might get away with as little as 20 Pesos ($1 USD) per person, or the table might rent for 100 pesos ($5 USD) for all day.
Please subscribe to VagabondBuddha.com or our Youtube Channel to watch us move around the world. 65 countries so far.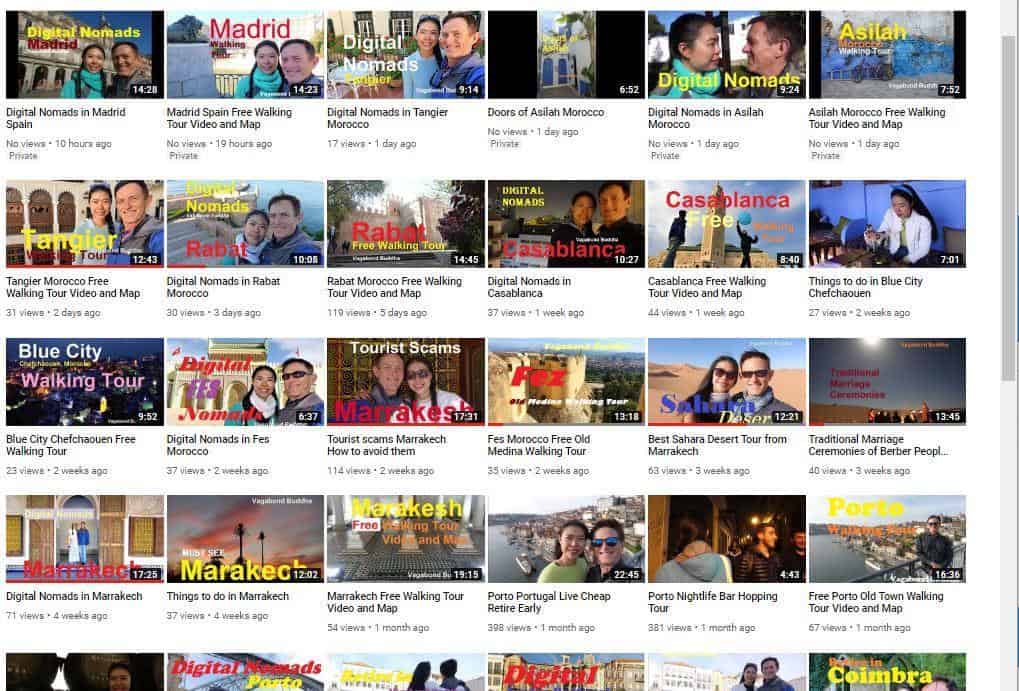 This is Dan of Vagabond Awake, the YouTube channel for VagabondBuddha.com. Thank you for stopping by and watching Huatulco Mexico Best 7 Bays Boat Tour. The world is your home. What time will you be home for dinner?